Spray And Chemical Application Cabinets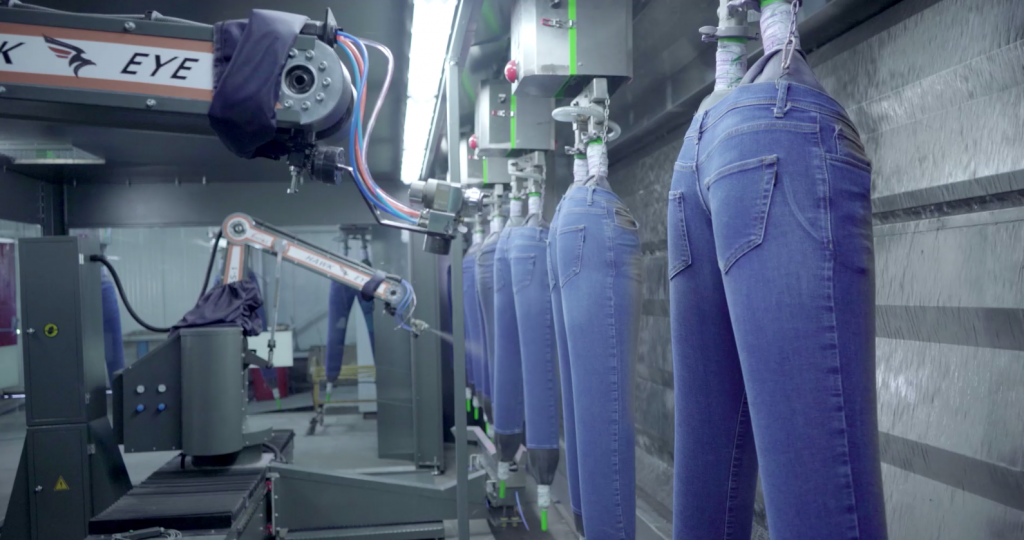 Robotic Spraying System / Hawk-Eye
In conventional spraying systems, daily capacities and all of related consumptions for chemical, energy, water etc. vary in every laundry since the chemical amount to be applied, application time and similar factors are depending on operator.
Appling more chemical auses both chemical consumption and time loss as well as re-clamation.
Automatic Spraying Robot which was developed by Metod Makine is able to remove all probale human-related disadvantages in spraying process.
Thanks to this Robotic Spraying System which is expected to avoid the increasing labor costs at the same time, more output can be taken by using less chemical in less processing time even with high consistency.
Since, spraying process to be done by Hawk-Eye instead of operator, the risk of exposing to noxious chemicals is decreasing.